Adorned with warmth and elegance
New Facility
Whether you're aiming for contemporary or time-honoured tradition, our elegant ballroom and suites can provide an ambiance to match.
Dependable
With decades of experience in the hospitality industry, our team knows how to make planning your big day feel like a little less of a big deal.
Top-Shelf Bar
Our bespoke bar service provides something for every taste. Enjoy the finest quality liquor, exquisite wines and craft beer.
Friendly Staff
At Avanté, our helpful and knowledgeable team of industry professionals are dedicated to ensuring the success of your event.
"We recently had our wedding here on 3/23/19, it was perfect. The staff was very accommodating, the food was beyond delish and the facility itself was clean and welcoming. There was another wedding going on next door but you would have never have known. All of the planning with Missy was fun and stress free. She helped us with ideas and suggestions. I'm so happy that we chose Avanté to host our special day, it was simply perfect. Thank you to Missy and Tommy for being awesome!"
- Nicole Audens
"You have officially found the classiest, high end, elegant banquet hall in the Chicagoland area. Not only is the hall itself gorgeous, the food and service surpass your highest expectations. Our wedding coordinator, Missy Konopka was responsive, attentive and so warm that it felt like we were communicating with family. She handled all stressful wedding planning with eloquence and professionalism. Thank you for helping achieve our dream wedding Missy!"
-Annette Fadrowski
*We had our wedding reception here on 8/11/18 with 350 guests. I had so many compliments on how beautiful our reception was! From the chandeliers, to the wall decor, and ballroom floor, it looked beautiful in the pictures taken from my friends and families phones. The next day my guests told me how impressed they were with all of the food served! I've literally been told we had the best wedding they've attended. They said it was such a memorable night for them. It was great working with Missy with all of the details of the planning process. She is so sweet, quick to respond to emails and really easy to work with. Tommy, the manager, was there the whole night of our wedding and helped make the night go as smooth as possible. We also met the owner, George, such a nice guy! We plan on visiting his restaurant more often at the Chicago Prime Steakhouse. But I honestly had so much fun at my wedding, and so glad we decided to have it at Avanté because they really did an amazing job."
- Roxanne Forro
"We recently (6/8/19) had our wedding reception at Avanté and it was beyond wonderful! The banquet hall was beautiful and they took care of decorating it beforehand for us. Missy and Tommy were always easy to reach and were incredibly helpful. My sister's Polaroid camera ran out of batteries part way through the reception and Tommy found her new ones so she could continue to take pictures throughout the night. Each table had their own server during the dinner hour and they were all very attentive. The food was incredible! We continue to get compliments on how impressed our guests were with the quality of the food. We chose this venue because they made us feel like family and were as excited as we were about our wedding. I highly recommend Avante to anyone looking for a wedding venue."
- Matt Schmidt
"Attended a state of the union address banquet here just last night. Very great food, owners seemed very down to earth and personable and also very funny during his speech. Great atmosphere and decor to match.
Overall, I was very pleased with Avanté Banquets and would definitely attend another event here."
- Gavin Wilger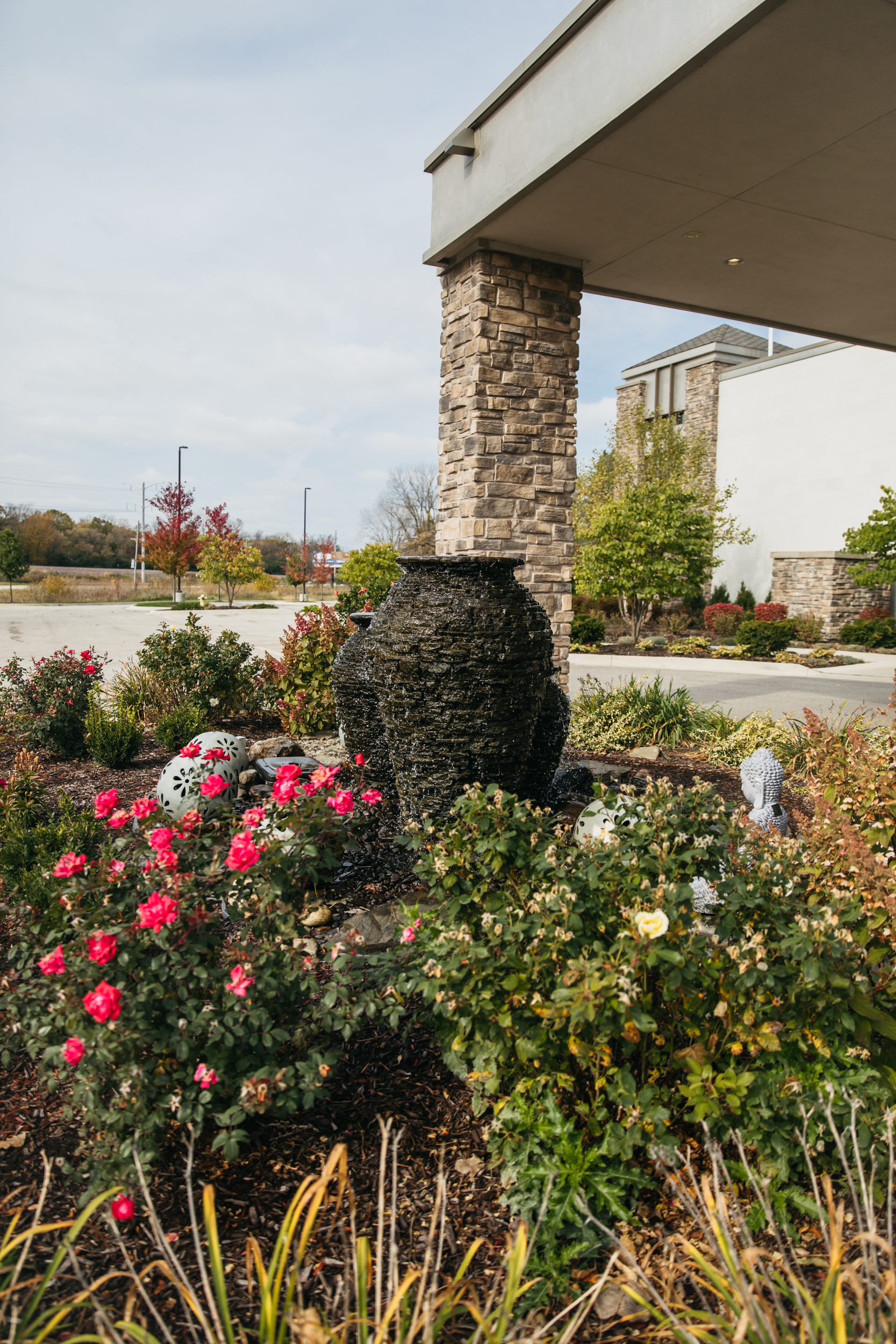 Avanté Banquets and Conference Center opened its doors in September 2017. Located in the Village of Fox River Grove, four miles west of Barrington Road on Northwest Highway. Embrace the grandeur of our iconic building adorned with warmth and elegance.
The Renowned Chicago Prime Steakhouse family has been serving quality timeless dishes for 50 years to the pleasure of our guests.
We pride ourselves on quality personal service and look forward to helping you create a fun, elegant, and memorable event at Avanté Banquets.
Whether you are looking for a more intimate setting for 75 guests or looking to host 550 guests, our exceptional staff will be happy to accommodate your needs.